Home > Affiliates
Businesses Lynn Recommends
Stamps.com
Print stamps, shipping labels, envelopes and more - right from your PC!
Stamps.com easily calculates and prints official, USPS postage for anything from postcards to packages – domestic or international. You can even print postage right on envelopes – including the address – all in one step.
Auctane Shippping Manager
Save up to 20% on USPS Priority and Express Mail!
Auctane Shipping Manager is the quickest tool available for generating USPS and UPS labels. With just a few clicks, sellers can batch print multiple shipping labels and packing slips (up to 200 at a time!). Auctane will automatically display your sold items, allow you to mark them as paid, and combine multiple orders into the same shipment. Once you generate a label, Auctane will mark the item as shipped in eBay, leave buyer feedback (optional), and email the buyer a shipping notification.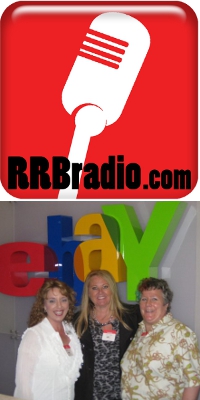 The River the Ranch and the Bay Radio
~ aka RRB Radio
Join RRB Radio on "Talkshoe" Wednesday's 8 pm. ET
Join your Host Melinda Jackson & Co-host Bryan Goodman with expert guests & let's talk eCommerce!! RRB speaks your language! They discuss all issues related to The River (Amazon), The Ranch (Bonanzle) & The Bay (eBay). Come & chat with them in the live chat room on Talkshoe, Call ID 34406. Just go to http://RRBradio.com Wednesday's at 8 p.m. Eastern time.
Be sure to follow them too.....@RRBradio on Twitter......also join their Facebook Fan Page!!
---
OTHER BUSINESSES LYNN RECOMMENDS